103 McLennan St, Mooroopna VIC 3629
Monday - Friday: 8:30am - 5:15pm
Saturday: call for availability
Sunday & Public Holidays: CLOSED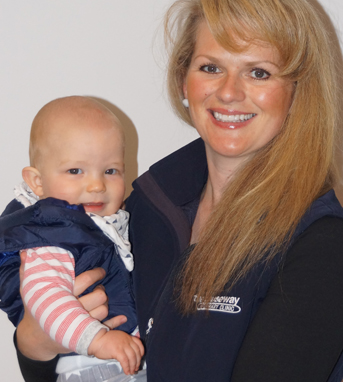 Dr. Anna Richards
BVSc.
Principle Veterinary Surgeon & Practice Owner
The Causeway Veterinary Clinic was established in 1996 by Dr Anna's father, Dr David Richards and his wife Sue.
read more...
Dr Anna grew up in the Goulburn Valley and attended high school locally before spending a year in Canada on a Rotary Youth Exchange. After returning to Australia, Anna enrolled in a Bachelor of Science at the University of Melbourne completing 2 years before transferring to a Bachelor of Veterinary Science. After graduation in 2003, Dr Anna returned to the family veterinary clinic to follow in her father's footsteps and share in her parent's long-time passion for quality animal health care.
When Dr David Richards passed away in 2010, Dr Anna and her mother Sue choose to continue his legacy of providing a small personalised service dedicated to guaranteeing the highest standard of quality pet care and catering to the specific needs of each individual animal passing through the clinic doors.
While Dr. Anna is interested in all aspects of small animal Veterinary Science she has a particular interest in small animal diagnostics and surgery undertaking regular study and training in these fields to offer her clients the most up to date information and treatment options available.
Dr Anna and her husband Ben (the Dairy & Intensive product Business Manager for Bayer Animal Health) have two young boys and run a commercial Angus herd on their property just outside Shepparton.
Sharon Crompton
Veterinary Nurse
Sharon is a Kyabram local who trained to be a Veterinary Nurse in 2016 after working in the hospitality and horse industries an having a strong back ground in dog obedience.
read more...
Sharon joined our team at The Causeway veterinary Clinic in 2017 and has been a valuable team member ever since.
Apart from all her hard work here she looks after one husband, one teenager, two dogs and two wild cats at home!
Sharon is also a Volunter Firey in Kyabram and in her spare time loves shooting competitions, fossicking for gold and restoring old cars.
Caitlin Wright
Veterinary Nurse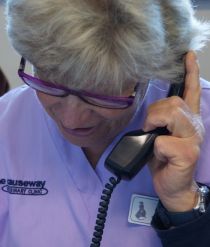 Sue Richards
Receptionist / Veterinary Nurse
Sue is a Veterinary Nurse with over 30 years' experience in the industry.
In 1996, Sue and her husband Dr. David Richards opened The Causeway Veterinary Clinic. Prior to this they had owned and run two large, small animal and equine Veterinary practices in Melbourne employing 4 Veterinary Surgeons and 12 Veterinary Nurses.
read more...
Sue has had a keen interest in animals her whole life most recently running a Gelbvieh cattle stud and commercial Angus herd on an irrigation property on the outskirts of Shepparton. Her interest in large animals initially began in the equine field where she owned the second performance recorded warmblood horse in Australia and was involved in early development of the breed, breeding a number of high performance animals including Olympic qualifiers and grand prix dressage horses.
In the 1980's and early 90's Sue ran with her husband an embryo and artificial breeding centre for Cattle, Sheep and Goats and was involved in developing many minority breeds that are now well established today.
Sue has also been involved in breeding registered dogs and so offers a huge range of diversity and experience to her role at The Causeway Veterinary Clinic.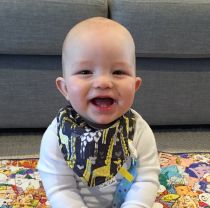 Master Charlie David Parker
In training
Master Parker is the newest addition to The Causeway Veterinary Clinic team and the third generation to the join the family business! Charlie is currently undertaking an intensive training program and is already proving to be invaluable member of the team. (So if you think you can hear a baby you probably can – it's not a dog with a weird bark)
Contact Us today!
Book an appointment for your pet by giving us a call.