Quality, Caring & Personalised Vet Care for Greater Shepparton Pet Owners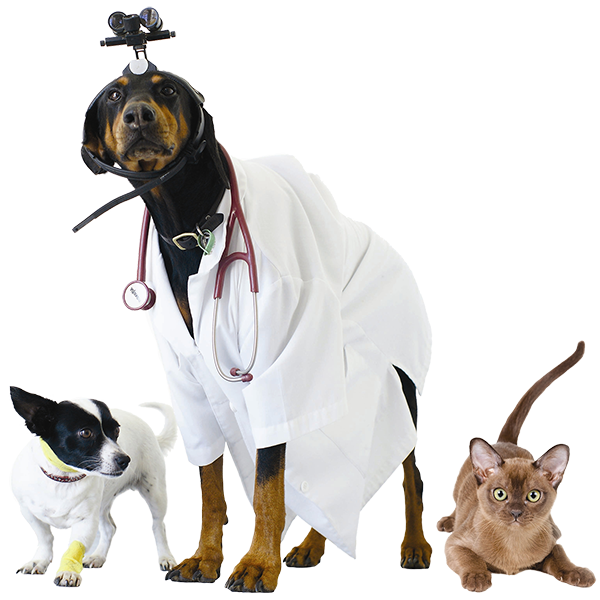 The Causeway Veterinary Clinic
100% Family owned and operated
At The Causeway Veterinary Clinic we treat you and your pet like family.
The Causeway Veterinary Clinic offers you a unique & family based approach to your pet's Veterinary care. Our small and friendly Veterinary team is dedicated to developing a close personal relationship with you and your pet. Specifically tailored Veterinary Care for your family means that you can trust that you will always receive a continuity of care that can not be offered by other big Veterinary Hospitals in the area.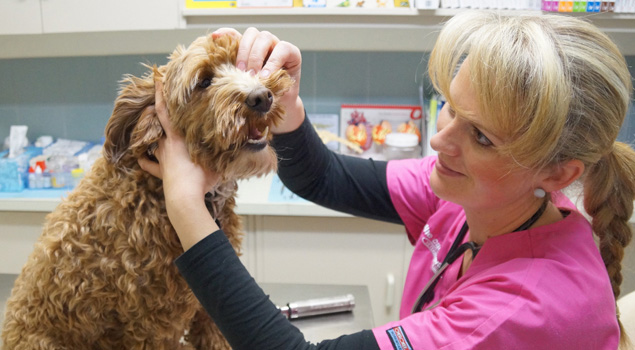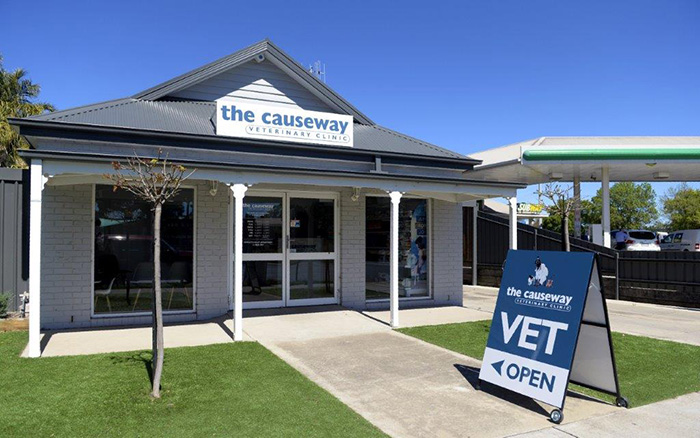 A Caring and Compassionate Approach
We care about you & your pet.
We aim to make you and your pet feel at ease in our clinic with our warm, caring and compassionate approach. Our dedicated staff and highly experienced veterinarians are all passionate about your pet and guarantee you the highest standard of quality family pet care.
With fully equipped examination rooms, modern operating theatre and a purpose built, comfortable and hygienically designed hospitalisation facility as well as multiple diagnostic machines and pharmaceutical stores we provide on-the-spot assistance for all your pet health, diagnostic, medical and surgical needs. Come in and meet our team – we look forward to seeing you and your pet at your next visit.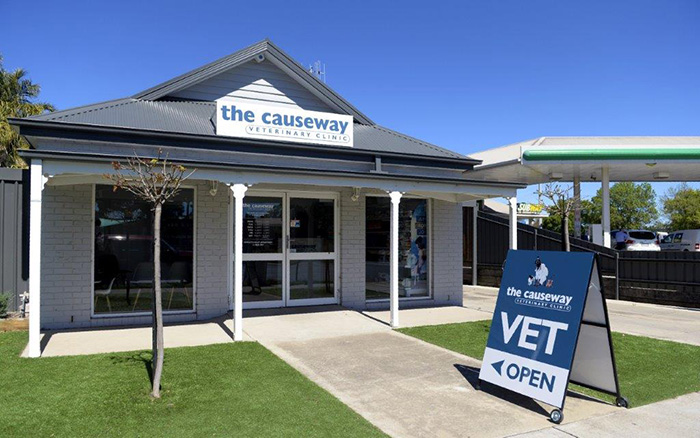 Our List of Veterinary Services
Consultations
We will take the time to hear your concerns and assess your pets health. A complete and thorough physical examination is always undertaken allowing us to prescribe any medication that may be required or advise any further testing that may be needed.
Vaccinations
Vaccinations are extremely important to the health and welfare of your pet. Timely vaccination is critical as it stimulates the body's natural defences against a series nasty and potentially fatal diseases. A complete health check is always undertaken as part of your pets vaccination.
Desexing
At the Causeway Veterinary Clinic we generally recommend desexing your pet at 5-6 months of age. This minimises the anaesthetic risk as while also gaining the benefits from early desexing.
Microchipping
A tiny microchip is inserted under the skin and is the only way to permanently identify your dog or cat.
Parasite Control
There are a number of parasites that we need to consider when it comes to the health of our family. We have all your flea, tick, intestinal and heartworm needs covered.
Pet Dentistry
Dental disease not only causes bad breath but can also be extremely painful. 80% of dogs and 70% of cats have some form of dental disease by the time they are 3 years of age. For this reason we offer free dental checks all year round because we understand our pets don't just get dental disease during "Pet Dental Month"!
Diagnostic Imaging
We provide both radiology (xray) and ultrasonography services onsite here at the Causeway Veterinary Clinic and our in house blood machine means we can provide same day blood results. This allows rapid diagnosis and treatment.
Nutrition and Feeding
What we feed our pets is extremely important and there are a number of different factors you need to consider. Just because a product is well advertised it doesn't necessarily mean it is the best for your pet. Our team is always available to talk about the best nutritional options for your pet
Surgery
We offer exemplary surgical facilities for a vast range of surgical procedures ranging from routine desexings to advanced soft tissue and orthopaedic surgeries.
Notice from The Causeway Veterinary Clinic
Due to a vet surgeon shortage, we'll no longer be opening regularly on Saturday mornings.
We'll also no longer be providing an After Hours service on weekends and public holidays until further notice.